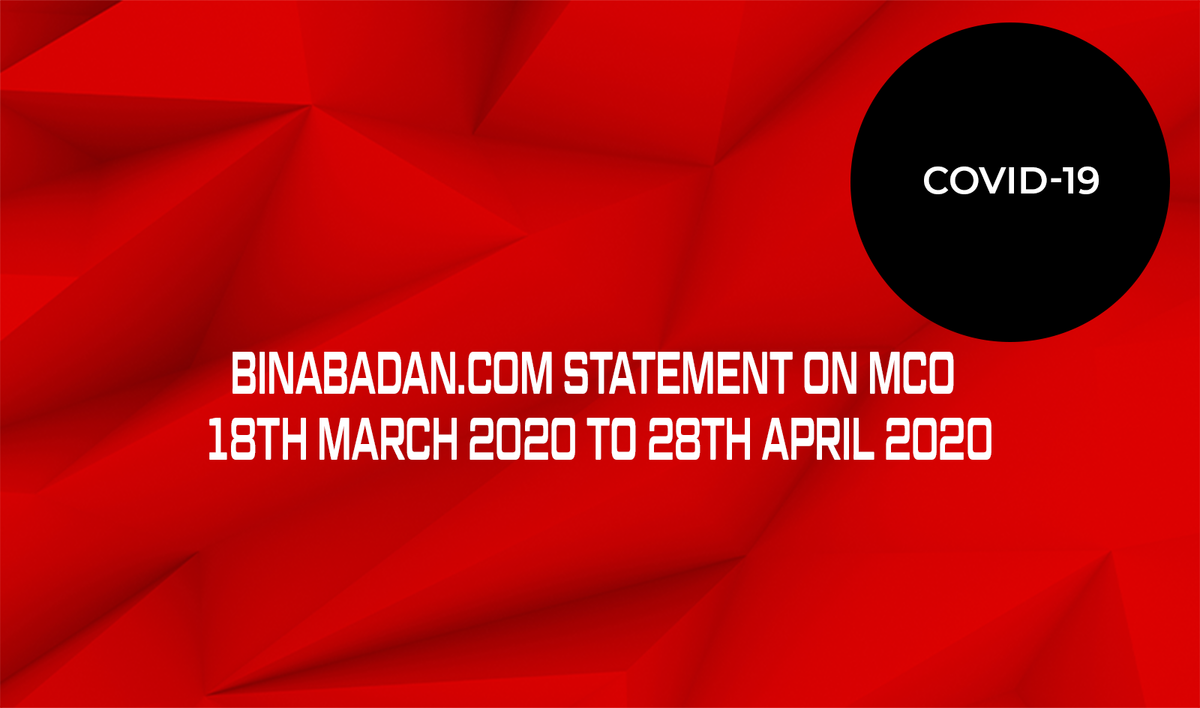 STATEMENT FROM BINABADAN.COM
BUSINESS OPERATION DURING MCO
18th March – 12th May 2020.
To All Valued Customers,
We at Binabadan.com take deep concern on pandemic COVID 19. We hope you and your family will be in great health always.
We would like to state that business operates as usual from 18th March to 31st March 2020.
Binabadan.com is 100% Virtual company which operates on Internet and Marketplace platforms. We do not receive walk-in customers nor do we deal face to face. All orders are picked by courier at our request and shipped directly to you. As such, during Restricted Movement:
You may still place order as usual from these sites:
Shopee.com.my/binabadan

Bodybuilding.com.my

Binabadan.com

Whatsapp 0178758752
All orders will be shipped using courier. You are advised to use shipping address where a shipment can be delivered successfully by courier. If your place is on lockdown and does not allows visitation, refrain from using that address.
Courier companies have announced that all deliveries will be contactless delivery. Delivery will be made without your signature. Courier will obtain your details such as name and ID. This is to avoid contact and prevent spread of COVID 19 virus.
We hope, this pandemic ends fast so we Malaysians can go about our daily activities with much freedom. GODSPEED.
Regards,
Binabadan.com