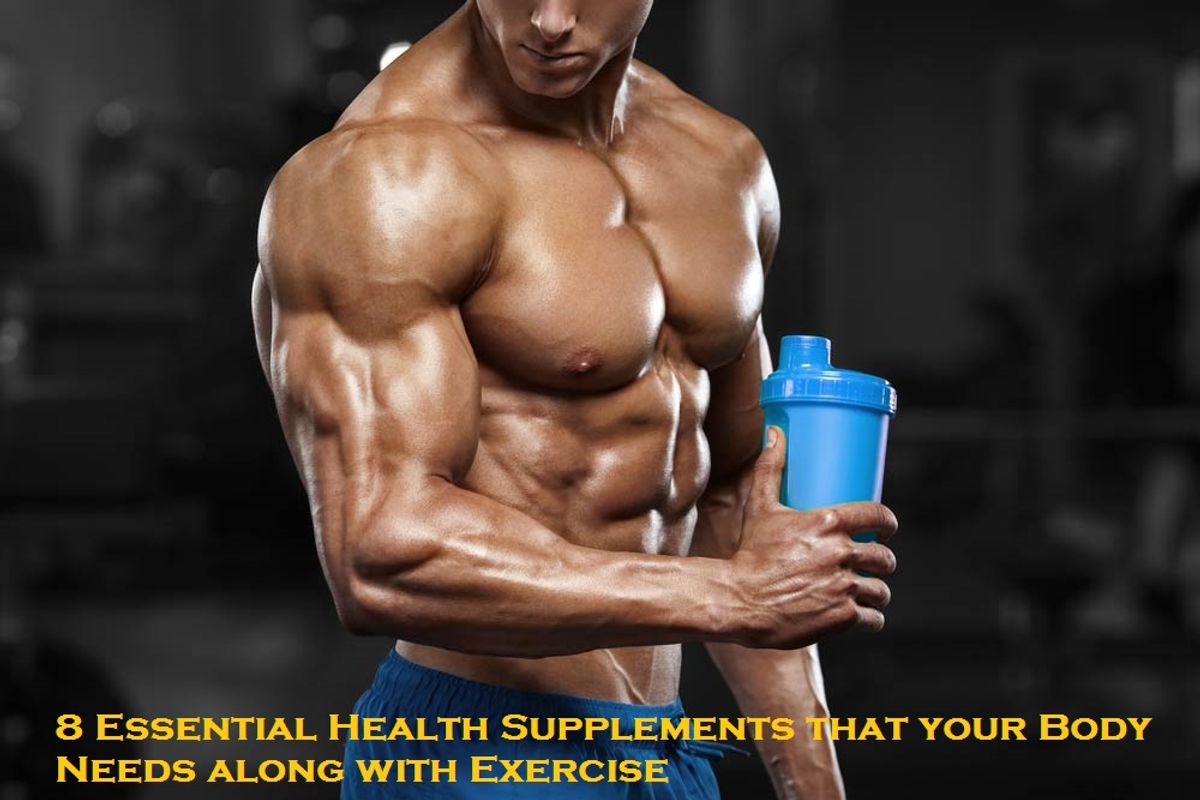 Binabadan.com is often asked by clients whether they should be consuming health supplements along with regular exercise to achieve their desired goals. Our answer to this is, it entirely depends on what you wish to achieve. Your body is an engine and it needs fuel to stay healthy. It will take up to 12 weeks of time to actually turn from zero to hero.
Set your goals and work for it and you may see the results very soon. Be honest with your body and give it what it needs, to help you further we have curated a list of 8 supplements that you should try along with your training. Read on.
1. Secret Weapon Glutamine (L-Glutamine)
What it will do to your body?
The most commonly occurring amino acid in every human body is glutamine. It transports nitrogen from our body into our muscles. It plays rather a very important role in our overall immune system, energy restoration, and protein synthesis.
After a heavy workout day, the glutamine level in your body can deplete and can take up to a week's time to come back to a normal level. That's when supplements like L-Glutamine can help you balance the glutamine level of your body naturally even after a workout.
Why should you be taking it?
This supplement is for people who are into heavy activity and workout. People who are working on losing weight as well are in their 'cutting phase', should be taking it to be precise. When someone works on losing weight, they start doing rigorous exercise and also cut down on their calorie intake too, glutamine supplement can become the barrier from catabolism and thus making it necessary for you to take it.
2. Whey Depot Protein
What it will do to your body?
Whey protein shakes are in general the most popularly used health supplements by people who want to stay fit. They fill in the daily protein intake need. Your body in general needs at least 0.7 grams of protein per body weight, if you fail to take that much, then your body can fall into catabolism. Protein, therefore, can help you repair the muscles.
Why should you be taking it?
Whey Protein is necessary for people who want to build core strength and muscles. Follow sought-out training and include whey protein in your diet. It is easy to drink and can let you have the exact amount of protein necessary for your body.
3. Vitamin C
What it will do to your body?
This antioxidant supplement is a widely used vitamin by people of all ages. It is good for people who suffer from cold pretty frequently and researches have shown that it may prevent cancer cells from growing too. It has the ability which fights with malicious cells.
Why should you be taking it?
In the health industry, we are mostly focused on building muscles, but seldom we work on living a healthy life by eating necessary dietary supplements, healthy food, and the necessary vitamins that are required by our body. There are so many of us who suffer from diseases mainly because of vitamin deficiency. You should take Vitamin C on a yearly basis to stay healthy and keep cold away. Along with an active lifestyle and all the health supplements, you should also embrace Vitamin C too. It's not harmful at all.
4. Beta Alanine
What it will do to your body?
Beta Alanine is the non-essential amino acid that our body needs to produce carnosine in our muscles. If you are a sports person then you consume Beta Alanine. It is an intricate process to know about how exactly Beta Alanine processes in your body, but the most usual answer is it create Carnosine, which increases the PH level in your body, letting your body to perform well during athlete performance.
Why should you be taking it?
Beta Alanine is useful for individuals who are into adrenaline rush sports activity like boxing, rugby, hockey, and athletics. Bodybuilders can also gain benefit from Beta Alanine.
5. Secret Weapon Creatine
What it will do to your body?
Although many people will tell you not to consume it, truth to be told, it occurs naturally in your body. It helps in creating ATP in the body which gets converted into producing more energy when under strain.
Why should you be taking it?
If you are a sports person or are into heavy weights, then you do require extra energy to gain muscles and also to increase strength. Creatine should be taken under strict guidelines and as suggested by your trainer to avoid cells retain water. Remember, you need it for your performance to boost and likewise set your dosage.
6. ZMA
What it will do to your body?
So many bodybuilders and athletes use ZMA which stands for Zinc, Monomethionine, and Aspartame as receive aid. As per studies, it increases testosterone production. This supplement is good for your body and is not harmful at all. It helps your body after exercise and also to sleep better.
Why should you be taking it?
If your body needs to recover fast, then you can definitely try ZMA. It has zero side-effects and effects your mind in a positive way. Our suggestion would be to start with a low dosage and remember to use it to only to repair your body.

7. Spirulina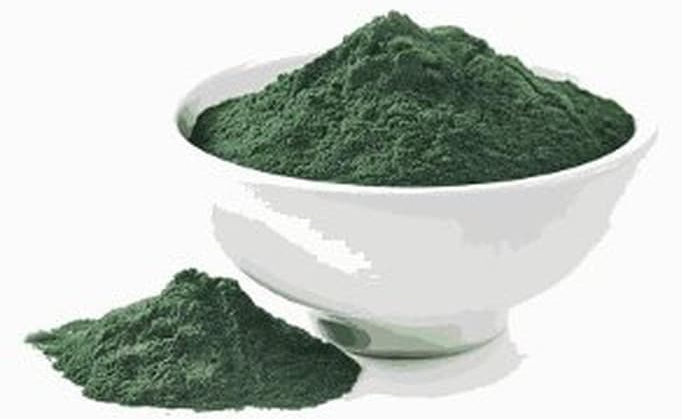 What it will do to your body?
This is an alga and it grows in sub-tropical as well as tropical areas. It has a good number of antioxidants, like minerals, proteins, fatty acids, and necessary vitamins. When combines with shakes and smoothies, your body gets the wholesome goodness of a lot of antioxidants. This is good for your overall wellness and good health too.
Why should you be taking it?
Spirulina can be beneficial for a lot of people, but this supplement can be beneficial in particular to those people who are into heavy training.
8. Multi-Vitamins and Multi Minerals
What it will do to your body?
By the time our food reaches us after harvesting, packaging, and transportation they, unfortunately, lose a lot of essential nutrients. Our body requires vitamin and minerals to stay healthy and fit and that can become a challenge in today's life. Our recommendation is to consume multi-vitamins as well as multi minerals supplement to keep going and also to keep your body receive all the important components.
Why should you be taking it?
This one, in particular, is not dependent on any particular individual, rather these supplements should be taken by everyone. You can tackle many health problems easily if you are consuming the necessary multi-vitamins and minerals on a daily basis.
Few Last Words
Your body is a machine and it needs the goodness of supplements to stay healthy. You can buy some of the supplements from Binabadan.com. Dream for a good life because health is wealth and buy genuine supplements from a genuine platform only.